Vision and Mission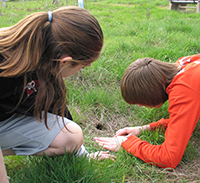 Vision
All Oregonians are environmentally literate and share our natural resources equitably.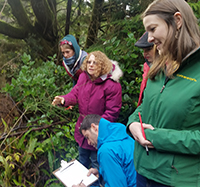 Mission

ONREP supports formal and non-formal educators with learner-centered, natural resources education. We center equity, diversity, and inclusion (EDI) in our work to connect Oregonians with nature.
Equity, Diversity, and Inclusion
We acknowledge that historic and current systemic barriers exist in environmental education that prohibit or discourage individuals and groups from participating fully. Oregon Natural Resources Education Program is dedicated to advancing equity, diversity, and inclusion (EDI) by:  
Cultivating culturally responsive practices and lifting up multiple perspectives and diverse ways of knowing. 

Dismantling inequities, oppression, and disparities in our policies, processes, and content.

Embracing and appreciating diversity as an asset by inviting, valuing, and respecting the full participation of all in our program.
ONREP recognizes that centering EDI is a journey that requires a sustained commitment. We hold ourselves accountable for missteps made along the way and will listen, learn, and reflect as we embed EDI within our organization.
Why Natural Resources?
Natural resources serve as a foundation of Oregon's economy as well as providing important social and environmental benefits. Our diverse forest ecosystems and comprehensive waterways help supply oxygen, store carbon, moderate temperatures and support innumerable plant and animal species; they provide building materials for homes and opportunities for jobs; and they provide a place for recreation and relaxation. Oregon's natural resources are the fabric of our past and heritage for the future. Because we depend on these resources, and because we face a future of increasingly more complex natural resources issues, it is crucial that students understand the interrelationship between our environment, society, and economy. By using natural resources as a context for teaching, student learning is extended beyond the classroom to the natural world that surrounds them.