Curriculum and Resources
Overview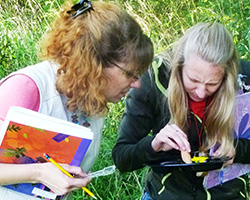 The curriculum and resources adopted and used by ONREP meet the North American Association for Environmental Education (NAAEE) Environmental Education Materials: Guidelines for Excellence. The following guidelines provide criteria for environmental education materials.
Fairness and accuracy
Depth
Emphasis on skills building
Action orientation
Instructional soundness
Usability
State and national standards alignment ensures relevancy to educators and administrators.
Curricula
Two nationally recognized environmental education programs, Project Learning Tree® (PLT) and Project WILD, are the cornerstones of ONREP programming. These curricula explore the interrelationship of forests and wildlife and their connection to our lives, through field-tested classroom activities that develop critical thinking skills.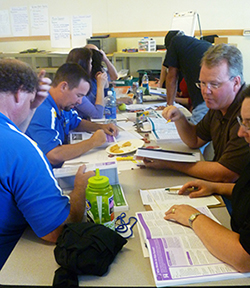 Project Learning Tree uses the forest as a "window on the world" to increase students' understanding of our complex environment. PLT's PreK-8 Activity Guide includes over 90 learner-centered interdisciplinary activities with authentic assessments, instructional enhancements, and reading and technology connections. Secondary modules focus on forest ecology, issues, places we live, and world forests.
Project WILD, Aquatic WILD, and Flying WILD use wildlife as a way to develop PreK-12 learners' awareness, knowledge, and skills that will increase their ability to make informed decisions, exhibit responsible behavior, and take constructive actions concerning wildlife and the environment.
Resources
Videos, books, posters, and pamphlets "Oregonize" the concepts and content of curriculum activities. Primary resources are from ONREP, Oregon Forest Resources Institute, Oregon State University Extension Service, Oregon Department of Fish and Wildlife, and others that support specific topics or themes such as invasive weeds, forest fires, climate, etc.